I'm in da mood of
sad
+
afraid
right now
O.o
sedih cbb sem1 da lpas
tkut cbb SPM da smkin dekat !
spanjg sem1 bnyk bnda yg b'laku , yg pling aq igt on 13 or 14 feb , mggu aktiviti , interclass netball match .
someone laggr aq , aq
'terbang'
then jtuh . dgn mka slumber + sengih2 aq bgun drpd tertiarap . then , aq nk sapu sluar aq yg kotor , nk grakkan tgn tp xboley :( tyme tu tuhan je tau skit nyer mcm mne . dan ...
TARRRA
inilah yg belaku :)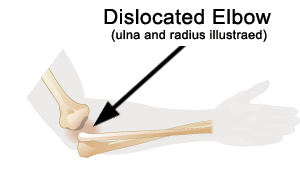 this what my hand looks at that time ,
sblom pg hspital , cikgu aq yg pakar dlm
dislocate
ni dtg tgop tgn aq , pas2 dye pulas n buat ape ntah , skitnyer mmg xyah ckp cmpai kwn2 aq yg tgop pun menjerit . dye ckp , dye
'msukkan'
blik siku aq tu , cbb lau x nnt aq da xley maen . lps 2 aq dibawa ke hspital , x-ray sume n
alhamdulillah no fracture
. so mcm ni lah keadaan aq tuk 2 mggu ..
thanx to
atikah
cbb slalu tlg ikatkan bnda alah ni tuk aq . bnyk aktiviti yg xdpt aq sertai tyme tu :'( n for the 1st time aq
memasak gune sbelah tgn
tuk homeroom pnyer cntest :D
bnyk lgi yg b'laku tyme sem 1 . lau nk cter mmg x abiz . dlm sem 1 gax
bley bilang brape kli aq ckp ngan 'ko'
kan .
if we're not talking to each other , it doesn't mean that we're not friend right ?
harap cgt sem 2 nnt x mcm ni da :)
lastly , aq harap
'kebisingan'
di D12 akan trus b'pnjangan dengan
kehadiran para pnumpang ksih sayang

.
hek2 .
p/s : Dear sem 2 , please be kind n let me enjoy my last sem @ school .